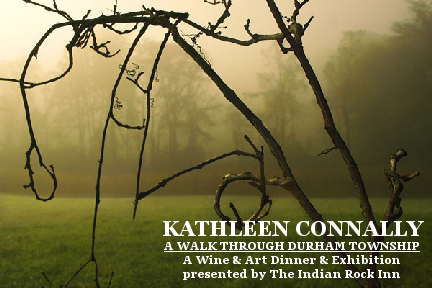 ~ ~ Please come to a showing of my photographs at the Indian Rock Inn in Upper Black Eddy, Pennsylvania! ~ ~
See many images from this site and meet me in person at one or both events:
Wine & Arts Dinner: Friday, October 7th, 7:00 p.m.
A three-course Mediterranean dinner prepared by Executive Chef, Val Roy Gerischer, $30.00 per person.
Artist's Reception: Sunday, October 9th, 1:00 p.m. - 4:00 p.m.
Complimentary wine & cheese.
Exhibition continues until Wednesday, December 7th, 2005
Indian Rock Inn ** 2206 River Road (PA Route 32) ** Upper Black Eddy, Pennsylvania 18972
Dinner Reservations at 610-982-9600
More information online at: www.frenchtowner.com and www.indianrockinn.com, or email me.